Pre-Conference
AM1 – Changing Early Childhood Experiences through System Change
PRESENTED BY: The Human Early Learning Partnership, School of Population and Public Health, UBC & The Dalai Lama Centre for Peace and Education
Alisa Almas, PhD, Faculty Research Associate, Research Lead, CHEQ (Childhood Experiences Questionnaire) Project, The Human Early Learning Partnership, School of Population and Public Health, University of British Columbia, Vancouver, BC
Maureen Dockendorf, BScPT, NICU and Acute Pediatric Unit, Victoria General Hospital, Victoria, BC
Pippa Rowcliffe, MA, Deputy Director, Human Early Learning Partnership, School of Population and Public Health, University of British Columbia (Musqueam Traditional Territory), Vancouver, BC
AM2 – Trusting the Tears: Exploring Grief Across the Developmental Span
Deborah Bell, PhD, Registered Psychologist, Sand Story Psychology Services, Vancouver, BC
AM3 – Aboriginal Head Start (AHS) LOVIT Way: Making our AHS Programs the Best they Can be for Children and Families
Joanne Gignac, Executive Director, Aboriginal Head Start Association (AHSABC), Duncan, BC
Yvette Bolduc, AHS Training Coordinator and Advisor, AHSABC, Duncan, BC
Lily Patzer, AHS Provincial Program Manager, AHSABC, Duncan, BC
AM4 – Integrating Mindfulness to Support Well-being and Connection
Maria Gehl, MSW, Director, Mindfulness in Early Childhood Project, Zero to Three, Washington, DC, USA
Robyn Long, MA, Director, Community Outreach, Center for Child & Family Well-Being, University of Washington, Washington, DC, USA
PM1 – Capacity Building in Early Learning and Childcare: What Does it Take?
Barb Reid, MEd, Executive Director, Getting Ready for Inclusion Today (GRIT) Program, Edmonton, AB
Veronica Smith, PhD, SLP, Associate Professor, Educational Psychology, Faculty of Education, University of Alberta, Edmonton, AB
Marilyn Armstrong, BHSA, ECD Dip, ASaP Project Lead, Getting Ready for Inclusion Today (GRIT) Program, Edmonton, AB
PM2 – Thriving in Your Intergenerational Workplace
Brenda Robinson, President, The Robcan Group, Sherwood Park, AB
PM3 – Nobody's Perfect Parenting – Multi-Provincial Community Development Projects: Dads Engaging Dads
Carmen Paterson-Payne, CACE, ECEIII Master Trainer, Nobody's Perfect Parent Program (NPP), Youville Center, Winnipeg, MB
Ruby Banga, Provincial Coordinator, Nobody's Perfect Parenting Program, BC Council for Families, Vancouver, BC
Connie Herman, BSW, Provincial Coordinator, Nobody's Perfect Parent Program, Saskatchewan Prevention Institute, Saskatoon, SK
Cathy Ryan, MSc(HP), BScN, Policy Analyst, Division of Children and Youth, Public Health Agency of Canada, Ottawa, ON
PM4 – Bouncing Back From Loss…Building Resilience through Relationship, Emotions and Play
Deborah MacNamara, PhD, Private Practice, Westside Family Place, Vancouver, BC
---
Main Conference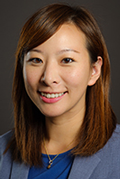 Opening Remarks – Hon. Katrina Chen
Katrina Chen was elected as the MLA for Burnaby-Lougheed in May 2017. She is the Minister of State for Child Care. She has served as a Trustee on the Burnaby Board of Education, and worked in both provincial and federal government constituency offices for over 10 years. Katrina has a Bachelor of Arts Degree with a political science major and a history minor from Simon Fraser University, and also earned a certificate in Immigration Laws, Policies and Procedures from the University of British Columbia. She has also worked as a community organizer with ACORN, emceed for major cultural festivals, and volunteered as an executive member for several local non-profit organizations for many years. Katrina is originally from Taiwan, moving to British Columbia many years ago. Katrina and her husband have a son, and call Burnaby their home.
Opening Remarks – Grand Chief Doug Kelly
An elected Tribal Chief since 2004 and President of the Stó:lō Tribal Council, Grand Chief Doug Kelly is the Chair of the First Nations Health Council (FNHC). The FNHC is responsible for overseeing the new First Nations health governance structure and the implementation of the Tripartite First Nations Health Plan. Grand Chief Doug Kelly has served as Soowahlie Chief for 8 years, and as Tribal Chief and officer for the Stó:lō Tribal Council for 12 years. He served on the First Nations Summit Political Executive for four years and as the founding Chair of the BC First Nations Fisheries Council for two years, and was also a founding member of the BC Treaty Commission for one year. He has served as Chair of the First Nations Health Council since June 2010. Grand Chief Doug Kelly has 13 years of experience in senior management positions, including senior leadership roles with the First Nations Chiefs' Health Committee, Stó:lō Nation, and Stó:lō Tribal Council. The Grand Chief has also led the development of Health, Child Welfare, and other programs including fisheries and economic development. Grand Chief Doug Kelly is married, with a blended family of six adult children and seven grandchildren. He resides on the Soowahlie Indian Reserve located near Cultus Lake, BC.
Jennifer Charlesworth
Jennifer Charlseworth, Representative for Child and Youth, Vancouver, BC
Dr. Jennifer Charlesworth is BC's Representative for Children and Youth. Jennifer has worked in the BC social and health care sectors since 1977 in front-line child welfare, social policy, program management and executive roles. She has taught child and youth care at the University of Victoria, has been the Executive Director of the Federation of Community Social Services of BC, and is the founder of the Federation's Leadership 2020 program. For the past two years, Jennifer has been working with Chief Wedlidi Speck and others to inspire culturally safer workplaces.
Jean Clinton
MD, FRCP(C), BMus, Clinical Professor, Department of Psychiatry and Behavioural Neurosciences, McMaster University, Hamilton, ON
Dr. Jean Clinton is a Clinical Professor, Department of Psychiatry and Behavioural Neurosciences at McMaster, division of Child Psychiatry. She is on staff at McMaster Children's Hospital with cross appointments in Pediatrics and Family Medicine, and an Associate in the Department of Child Psychiatry, University of Toronto and Sick Children's Hospital. She has been a consultant to children and youth mental health programs, child welfare, and primary care for over 30 years. Dr. Clinton was appointed as an education advisor to the Premier of Ontario and the Minister of Education 2014 – 2018. Dr. Clinton is renowned nationally and internationally as an advocate for children's issues. Her special interest lies in brain development, and the crucial role relationships and connectedness play therein.
Margo Greenwood
Professor, First Nations Studies and Education, The University of Norther British Columbia, Prince George, BC
Margo Greenwood is an Indigenous scholar of Cree ancestry with more than 20 years of experience in the field of early childhood education. Professionally and personally, children have been the focus of her life. She has worked as a front line caregiver of early childhood services, designed early childhood curriculum, programs, and evaluations, and taught early childhood education courses at both the college and university levels. As a mother of three, she is personally committed to the continued well-being of children and youth in Canada.
Linda O'Neill
PhD, CCC, CTS, Associate Professor, Regional Counselling Program Coordinator; Community Counselling Clinic, University of Northern British Columbia, Prince George, BC
Dr. O'Neill is a practicing counsellor, a certified trauma specialist and counsellor educator at UNBC who is the Clinical Coordinator at the Community Counselling Centre in Prince George, BC. From years of trauma practice with children, youth and adults in the Prince George community and the far North and through research on all aspects of trauma effects and interventions, Dr. O'Neill has compiled and designed trauma informed training with former research assistants and colleagues.
Closing Ceremonies – Mayday Club Youth Choir